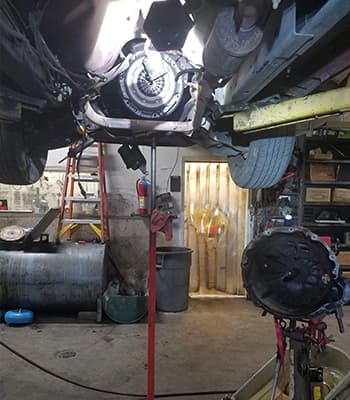 C & R Transmissions offers a variety of services, some of which other mechanical shops don't.
At C & R Transmissions, we specialize in automatic transmissions and rebuilt standard transmissions. Our transmission technicians are ASE Certified!
With over 61 years in the business serving Dallas, TX, we know what it takes to repair a transmission and make it last. We can do what is commonly known as conversions. This is, changing an older transmission, 2 or 3-speed, to a newer 4-speed automatic overdrive.
This can give that 60s or 70s Classic automobile the gear ratios and fuel mileage that these cars were incapable of. This also gives the engine a longer life expectancy. This is available for GM Cars and some trucks. High performance transmissions are available.
At C & R Transmissions, we also offer drive axle, drive shaft, and leak repair along with clutch and flywheel services.
Call us today to schedule your appointment! (214) 339-6501